BMW i4 review
By Ginny Buckley - Motoring Correspondent
---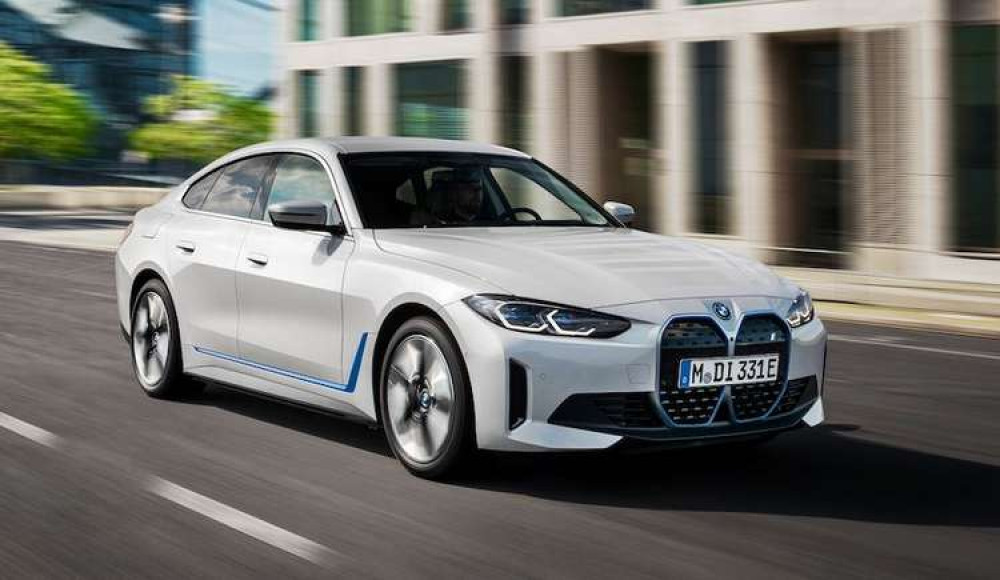 The i4 is designed to be an electric BMW for people who are reluctant to drive an electric car. Can it be fun to drive and efficient?
Whether petrolheads like it or not, electric cars are the future. But BMW is taking away the fear for drivers who need to be weaned off the petrol pump with the new i4. When the GranCoupé goes on sale in November at prices starting at £51,905, the four-door coupe promises to have more driving pleasure than any other electric car in this class and feels as much like a combustion engined car as it can.
BMW has not developed its own ground-up design for the i4, but has used the basic structure of the best-selling 3 and 4-Series as the basis for this car.
It might drive in a conventional way and share its bigger bits with a petrol car, but there is a lot of new technology in that familiar shell. The battery and motor are smaller and lighter than rivals and the new cells are also fast when it comes to charging, and they can provide power for up to 100 miles within ten minutes.
That's not the only speedy part of the i4. It has a 335bhp motor - that's about 15bhp more than you'd get in a top-of-the-range 440i with a petrol engine. It accelerates the i4 to 62mph in less than six seconds (a little behind that 440i) and feels surprisingly light and manageable despite its stately two tonnes. This is a car which feels like a BMW in the way it drives.
If you need more power, BMW's famous performance arm has also got involved. The £63,905 i4 M50 certainly has the figures to match the famous badge: the 536bhp listed in the data sheet exceeds BMW\'s own M3 and the Tesla Model 3 Performance. The ratio of 80 kWh battery and 316 miles of range is also a reasonable combo, but it's behind the Tesla's 352 mile total.
The i4 is not as revolutionary or dramatic as some other electric cars, and shows little of the brave design we saw with BMW's first electric model, the i3. But that is perhaps what the majority of drivers want - and BMW is rarely wrong.
You can read more motoring advice from Ginny Buckley on the website: electrifying.com