Hyundai IONIQ 5 Review
By Ginny Buckley - Motoring Correspondent
---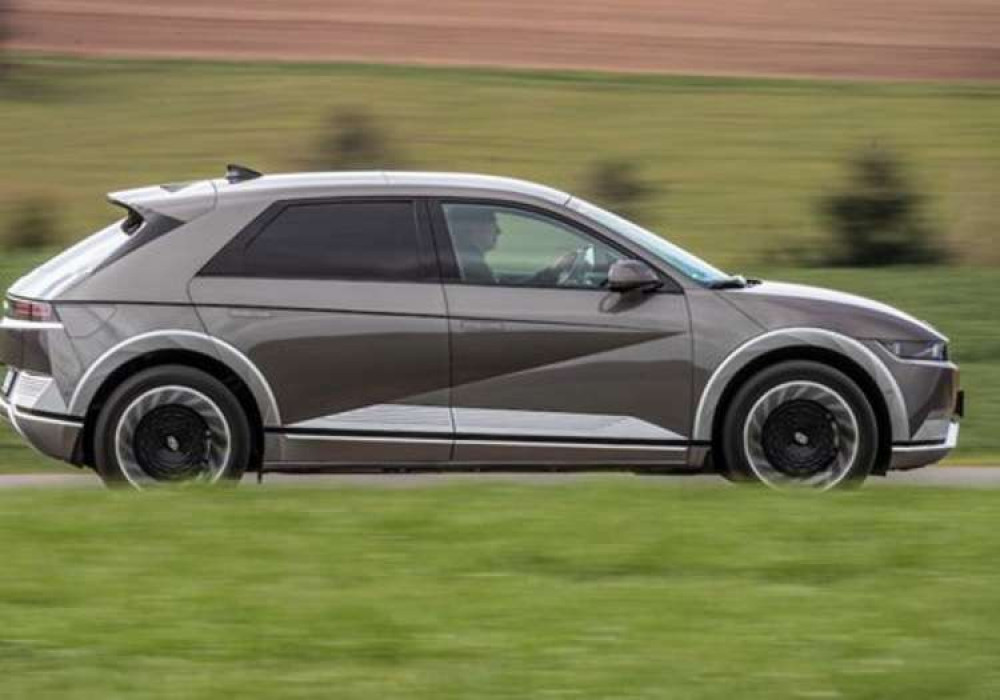 The IONIQ 5 looks cooler than an Audi and makes the Tesla Model Y seem like it's from a decade ago.
Where brands such as Volkswagen and Ford are wheeling out their first electric cars, Hyundai is wading in with a second-generation car that has the potential to make almost everything in the sector look a little old-hat, both in terms of looks and tech.
The retro-styled IONIQ 5 is bigger than it appears in photos though; at 4.64 metres long it's bigger than a Land Rover Discovery Sport and very similar all round to a Jaguar I-Pace.
Even inside, Hyundai goes bigger than most competitors. There is a huge amount of space, even for tall passengers in the rear, although the boot isn't huge by SUV standards.
Hyundai is not only relying on the spectacular design of the IONIQ 5 to make rivals look obsolete though. It has 800 volt running gear, which allows the car to be more efficient and charge much faster than most electric cars, which rely on 400v systems.
Find one of the new generation 350kW rapid chargers which are slowly appearing at service stations and the battery of the IONIQ 5 will fill from 10 to 80 percent in 18 minutes.
And where other vehicles only have USB and 12V sockets, the Hyundai has 'vehicle-to-load' technology. It means you can run a fridge at the campsite, use power tools at remote locations or, if necessary, give another electric car a charging boost.
Hyundai offers the IONIQ 5 in several configurations with either a single or double electric motor for rear or all-wheel drive. There are two battery options too, with 58 kWh or 72.6 kWh. In the best case, with the single motor and big battery, it will give a range of 298 miles according to the official figures.
If you value speed more than efficiency, the twin-motor model will do the 0-60 mph sprint in just over five seconds. That's faster than any family car needs to be, especially since the IONIQ 5 is actually more of a limo than a sportscar. It is very refined and serene inside and not the sort of car which encourages you to go for a drive just for fun.
The Hyundai is certainly shaking things up – not least with the price. The IONIQ 5 is more expensive than not only Skoda's Enyaq, but also the Volkswagen ID4. That is a big ask for a Hyundai, but we think it might just be worth it.
You can read more motoring advice from Ginny Buckley on the website: electrifying.com