Musician for House Parties
---
Posted: Monday, 07th March 2022 11:29 pm
---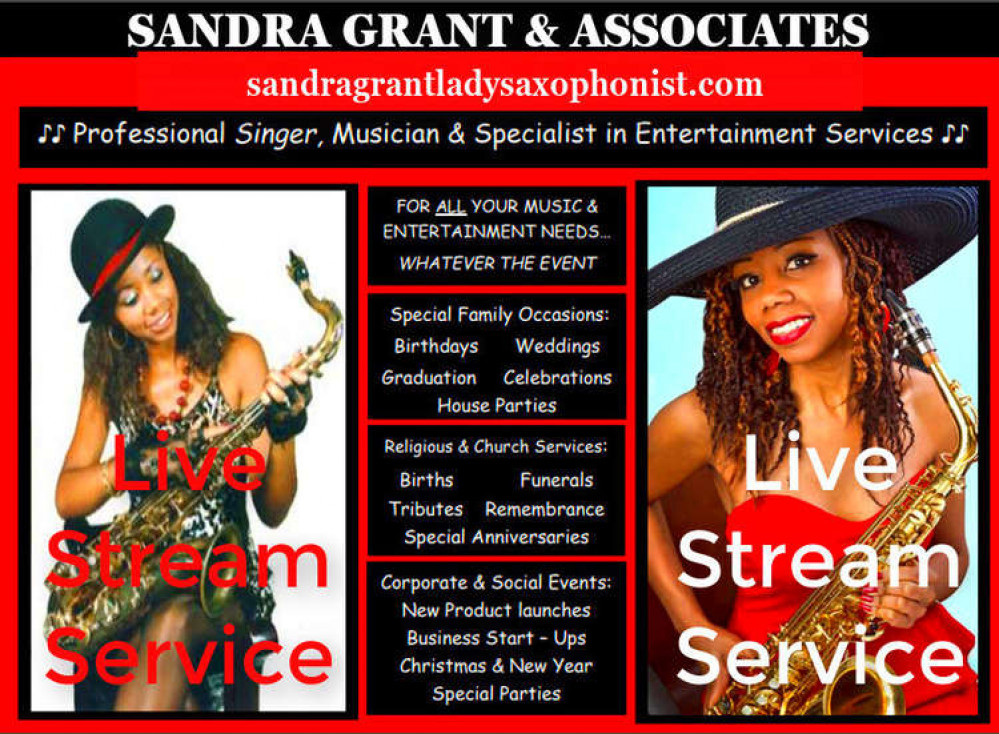 OTHER
Musician for House Parties/Events.
Virtual Livestream Professional Music Performer. My name is Sandra Grant, lead musician of Sandra Grant & Associates. Specialising in the tenor, alto, soprano Saxophones & the Flute, performing online for House Parties.
Pick your own Setlist, let me entertain you in the comfort of your home.
Are you having a House Party? A surprise Birthday Party in your house. A Get-together/ Reunion?
Are you reluctant to leave the comfort and safety of your home?
Do you prefer to stay indoors to socialise?
Get in touch for a free quotation;
https://www.sandragrantladysaxophonist.com/bookings
07722429940 I have many years of experience, successfully performing for all Music events; House Parties, Weddings, Birthdays, Festivals, Funerals, Community Centres, Remembrance, Anniversaries, etc.
I now do this online also and feel that I could offer every Client a Magical, Enjoyable event.
So get in touch.