Plans approved to convert Biddulph High Street pub into restaurant and takeaway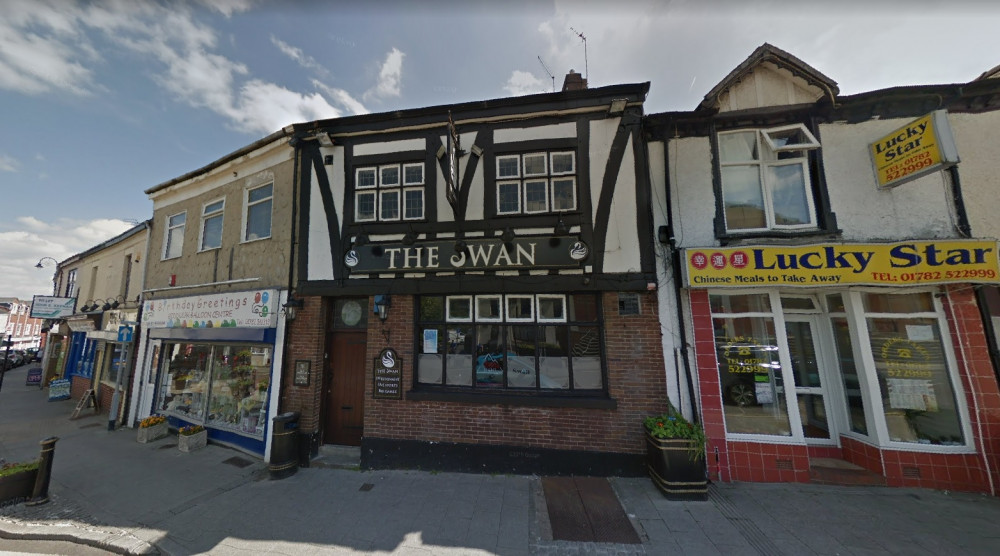 A Biddulph town centre pub that has been out of use for several months could reopen in the future as a restaurant and takeaway after a planning application was approved by the district council.
We reported back in July how a planning application was submitted to Staffordshire Moorlands District Council regarding The Swan Inn on Biddulph High Street.
The plans, which were submitted by a Mr Mommed Ahmed, sought permission for: "Change of use from existing public house to proposed restaurant / takeaway".
The application stated that the town centre pub has been vacant since March this year.
Permission was also sought for some external alterations, meaning the exterior of the building could also be given a revamp after the council gave the green light.
A report by the district council's planning officers revealed more information about the plans.
It says: "This is a full planning application for the change of use of the pub into a 'restaurant/take-away' although an email from the agent states 'primarily it will be a restaurant with table orders and also with a take-away service.'
"The original submission showed a completely new 'shop-front' with radical changes to the lower half of the façade to provide a modern shop-front set-up. However, the proposed shop-front has been removed from the scheme and the only front external alterations comprise a replacement timber door and new glazing within the existing window frames.
"There would be a small flat-roofed single-storey extension on the rear elevation to enlarge the kitchen. The only other alterations are internal including the removal of some short partition walls and new sections of wall and other works to the toilet areas."
The report commented that although the loss of the pub would be a shame, this would be mitigated by the presence of other pubs in the nearby area.
It said: "Although the loss a pub would be unfortunate as these are deemed to be community facilities, the site is in the middle of a town centre on the High Street and there are other nearby pub including one directly opposite. The re-use of the building into another town centre use would be preferable to the risk of the unit remaining vacant in the long term."
Approving the plans, the report concluded: "The proposed change of use would not harm the vitality or viability of the town centre and would also not harm the visual or residential amenities of the area or lead to any highway safety issues."