Willwriter fundraising for East Cheshire Hospice throughout October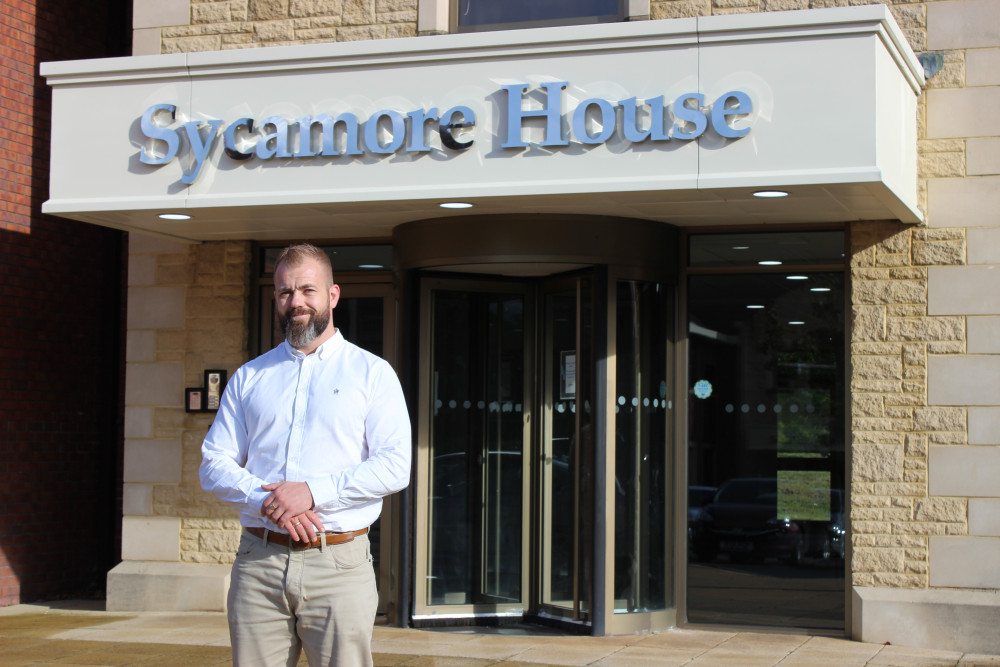 Moneybox Wills and Trusts Head Joseph Etherington outside his Tytherington office building. (Image - Macclesfield Nub News)
A willwriter is hoping to raise thousands of pounds for East Cheshire Hospice, just by doing his job.
Joseph Etherington, who has been the Head of Wills and Trusts at Moneybox Wills and Trusts since May 2021, is raising money for the palliative care charity for the third time.
Last year, he conducted a Will Week, where by doing his job, he waived funds to go towards the Millbank Drive good cause.
That raised £3410 for the Upton Priory-based charity, and it went so well that it has been expanded to a Will Month.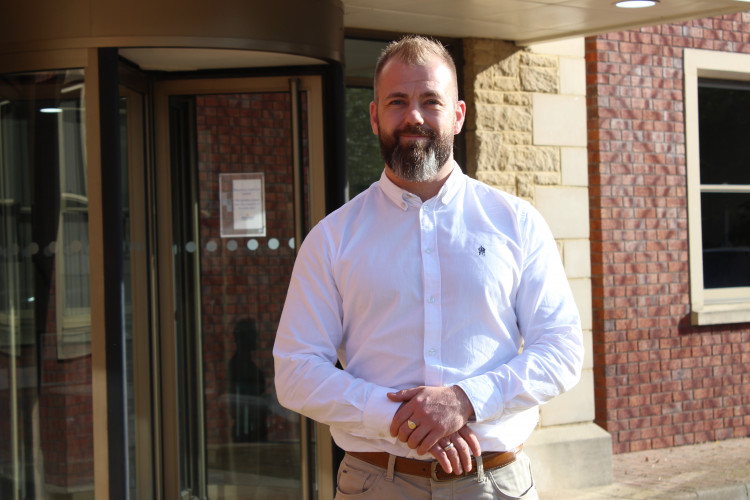 Macclesfield: Joseph Etherington has worked as a will writer in Bollington, and now Tytherington. Each year he raises funds for a local charity. But this year is set to be his biggest yet. (Image - Alexander Greensmith / Macclesfield Nub News)
The fundraising period for Will Month takes place from now until the end of October.
Macclesfield Nub News met up with Moneybox Wills and Trusts - who have recently become a Macclesfield Nub News sponsor - to find more about the charity challenge.
"In this time period, for straightforward single mirror wills, the Hospice will get get 100% of the fee", said Joseph.
"If they want anything more complicated, what they would have paid for the single will goes to the Hospice, and the additional services will be invoiced separately.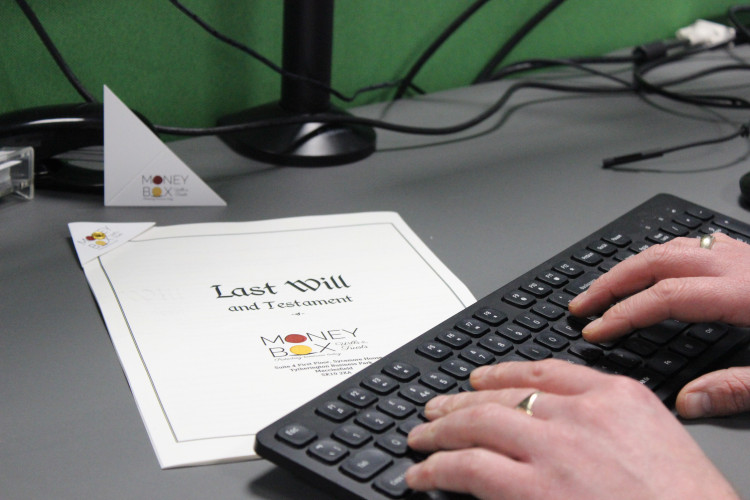 You can call Joe and Moneybox Wills and Trusts on 01625 573521. (Image - Alexander Greensmith / Macclesfield Nub News)
"Because the Will Week was quite successful, we had a lot of people that couldn't get in that week.
"When you know you have a month to do something, you're more likely to pick up and sort something out."
In theory, with the period of fundraising being four times longer than last year's, Joe could raise over twelve grand.
Unlike the first two times he did it, the Hospice approached Joseph asking whether he would do the Will Week again, indicative of a strong relationship forged with the good cause.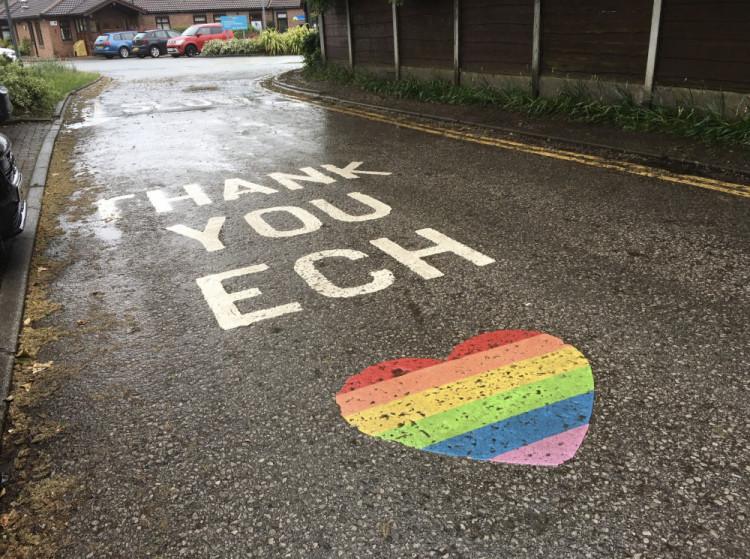 East Chehsire Hospice marked their 35th anniversary this year. (Image - Macclesfield Nub News)
Thanks to the amazing success of the previous years, both parties have decided to extend the campaign to a full Will Month this October, with the potential to raise even more money.
"It feels brilliant, I am very grateful", he spoke of the honour of working with the Hospice again.
"Since joining the business my focus has been to build a relationship with the local community, and supporting the Hospice has been an excellent way of doing that.
"For what the job they do, at that time of people's lives. It is just incredible, they are angels walking amongst us really."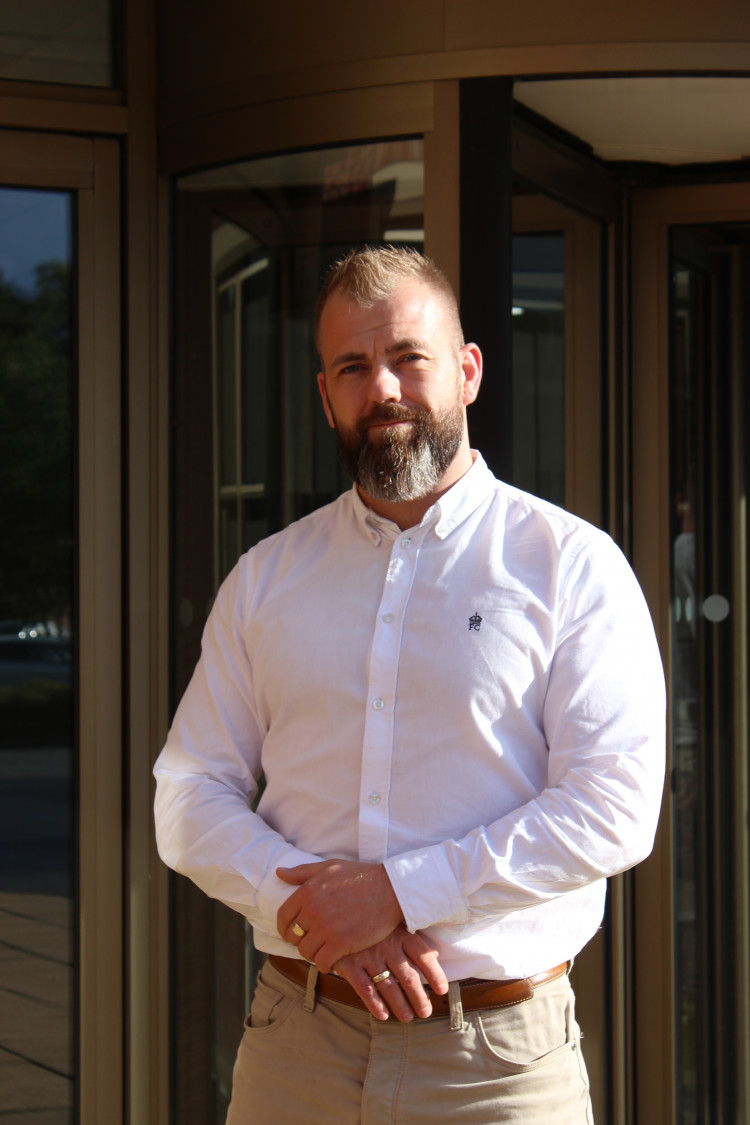 A father himself, Joseph knows the importance of wills both personally and professionally. (Image - Macclesfield Nub News)
Joseph - who works in Sycamore House at the Tytherington Business Park - has always been altruistic.
"I've always believed if you are able to do a bit of good, then you should", he explained.
"If we could crack ten grand that would be amazing."
As well as doing his bit in the community, an advantage Joseph has over his competitors is that Joseph is the only person you will meet throughout the will making process, so it is a personal service.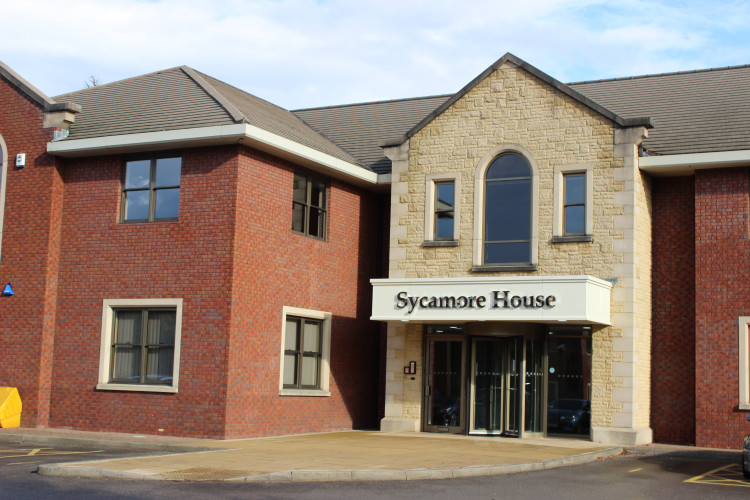 Parking is free at the Tytherington Business Village, and Moneybox's friendly office is in Sycamore House. (Image - Macclesfield Nub News)
"We try and keep things really approachable", he added.
"We offer a free initial consultation, with no obligation, so people can come have a cup of coffee, sit, and talk through everything they need to know for an hour.
"What I do well is that I give them a lot of information, in an easy way."
Millions of Brits are living without a will, but Joe's friendly - and currently fundraising - service will hope to change those numbers one will at a time.
Macclesfield: Find more about Moneybox Wills and Trusts on their website.
Beth England, Individual Giving Manager of East Cheshire Hospice is grateful for Joseph's support.
"The Hospice is grateful to Moneybox Wills and Trusts for generously donating their time and expertise to our Will Month initiative," she said.
"Joe's commitment to supporting local people through his work and his fundraising for the Hospice is hugely appreciated, his support enables us to continue to provide care and comfort to families who need it most."

The services the Tytherington firm offers to the people of Macclesfield.
Moneybox Wills and Trusts are sponsors of the Macclesfield Nub News jobs page.
Advertise your Macclesfield event for FREE on our What's On page.
Macclesfield: Have you signed up for our Friday weekly newsletter? It contains each week's top 10 Macclesfield news stories, and one FREE exclusive article?
Simply enter your email address or on this link.
Free from pop-up ads, or unwanted surveys, Macclesfield Nub News is a quality online newspaper which produces 20-30 stories a week for our town.
New biddulph Jobs Section Launched!!
Vacancies updated hourly!!
Click here: biddulph jobs