Biddulph: Astbury concert raises money for children's hospital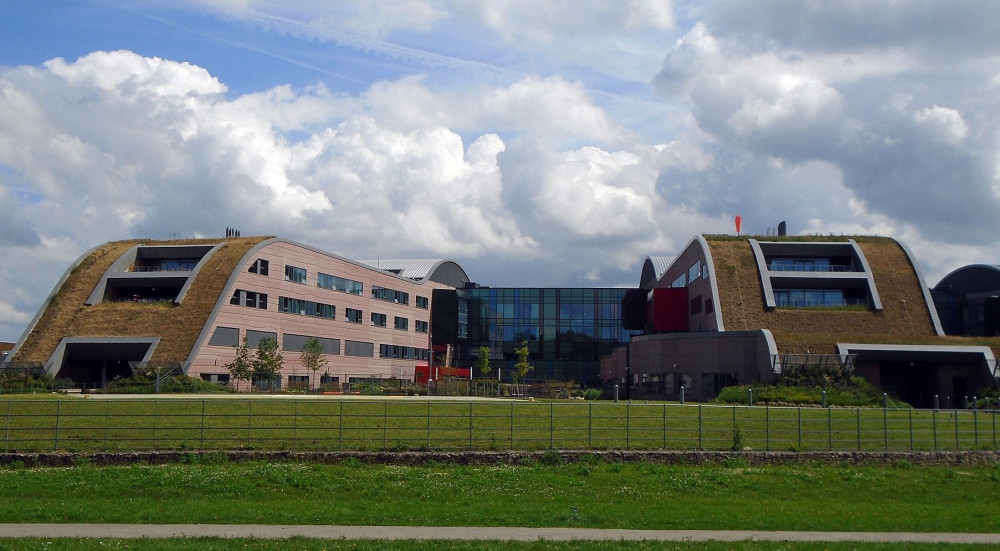 Alder Hey Hospital is a children's hospital set in a park in Liverpool. They treat over 330,000 children annually from cancer to minor ailments. (Image - CC 4.0 Rodhullandemu Unchanged bit.ly/3XV936H)
A Biddulph-led concert in a Congleton parish raised hundreds of pounds for a kids hospital.
For its first concert of the 2023, Biddulph Male Voice Choir, performed at Astbury Golf Club on Saturday 21st January, in aid of the club captain's charity, Alder Hey Children's Hospital in Merseyside.
Despite the atrocious weather, the concert drew a good sized audience who were treated to an evening of some classic male voice choir pieces.
The choir, under the musical direction of Anthony Marks, and accompanied by their principal accompanist Ms Wendy Brown, started the evening with the rousing African Prayer partly sung in the Xhosa dialect of South Africa, before continuing with several numbers including The Water is Wide and With a Voice of Singing, before closing the first half with A Roman War Song by Richard Wagner.
The second half of the concert began with the familiar American Trilogy followed by other well know numbers such as Morte Christe, What would I do Without my Music, Working Man and the beautiful Mansions of the Lord.
At the end of the evening the choir received a vote of thanks from the club captain, who revealed that the choir had donated £50 of their fee towards the charity, which was met by a standing ovation and an invitation to return at a future date.
The total raised from the Congleton event currently stands at over £400.
Biddulph Male Voice Choir is next in action on Saturday 25th March when they host the award winning Rossendale Male Voice Choir, sharing a joint billing at Biddulph High School.
With their co-performers having just won the prestigious Lancashire Choir of the Year award, this is one of the best choirs in the North West, and surely a concert not to be missed.
Tickets are available at Biddulph Town Hall, Biddulph Library, Congleton Information Centre, and online booking can be made at this link.