Time to step out and help charity with a major walking fundraiser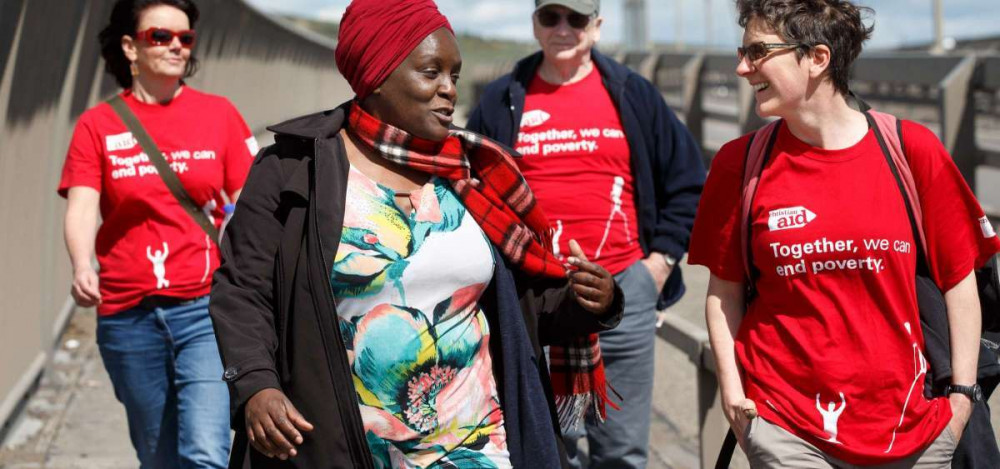 Joing christian aid on the North Staffs Walk.
Hundreds of walkers are putting their best feet forward in a sponsored walk to help end poverty.
Kind-hearted people from North Staffordshire are stepping out on Saturday, 25 March in a sponsored walk to raise money for international development charity Christian Aid.
The North Staffs Walk is an annual event which has been taking place for more than 30 years and so far has raised more than £1 million to help projects in communities around the world.
Organiser John Bamford said: "Our annual sponsored walks started in 1991 at Trentham Gardens and passed the £1m milestone in 2019.
"Since then we've raised another £80,000, despite the Covid period when people were encouraged to do their own separate individual walks.
"We're so fortunate here in this country; we're doing this walk to help people who are having a really rough time in many parts of the world.
"We're expecting 150 or more walkers and anyone can take part. You can just turn up and walk as little or as much as you like. Sponsorship forms are available in advance or on the day and there are two mile or five mile route options, but it's flexible."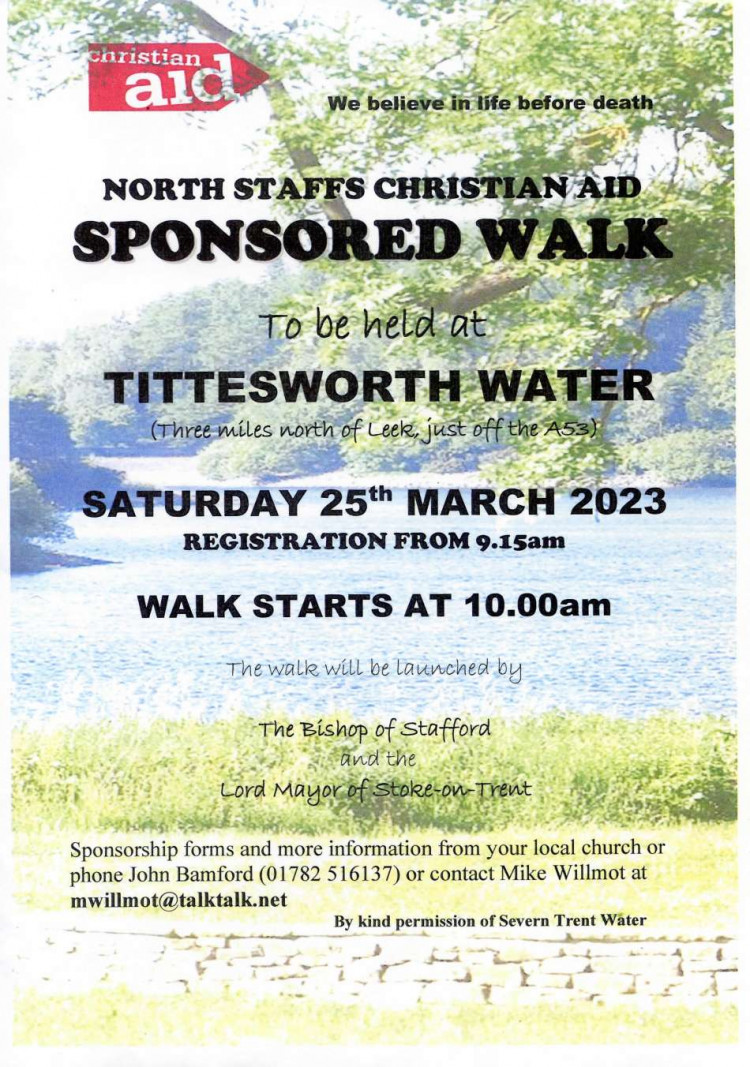 The walk is taking place around Tittesworth Water, on the edge of the Peak District National Park, just off the A53 near Leek, and participants have a choice of the two routes, starting from the marquee at the Visitor Centre.
The event is held with permission from Severn Trent Water and will be launched by the Bishop of Stafford, Matthew Parker and Christian Aid's Nick Georgiadis, director of fundraising and supporter engagement who is also taking part.
Mayor of Leek Cllr Bill Cawley will be cutting the starting tape.
Nick said: "The North Staffs Walk is a great way of helping people break free from poverty and injustice. We are so grateful to John for organising it; events like this, and the recent Crewe Swim, really help raise awareness and money to transform the lives of people in vulnerable communities.
"We stand in solidarity with people in some of the most fragile places in the world.
"The money raised goes to local organisations within those communities. In East Africa, millions of people are taking desperate measures to survive in the face of extreme hunger. This has been exacerbated by the climate crisis which has led to failed harvests, livestock deaths and water shortages.
"The Ukraine war has also pushed up global food prices, turning a tough situation into a dire crisis.
"Christian Aid is giving lasting hope. Every prayer, every action, every gift transforms lives."
Sponsorship forms and more information are available from local churches, by calling John Bamford on 01782 516137, or contacting Mike Willmot at [email protected]
Also visit: https://www.christianaid.org.uk/get-involved/events/walking
New biddulph Jobs Section Launched!!
Vacancies updated hourly!!
Click here: biddulph jobs