Why it's important that trans rights are supported and not abused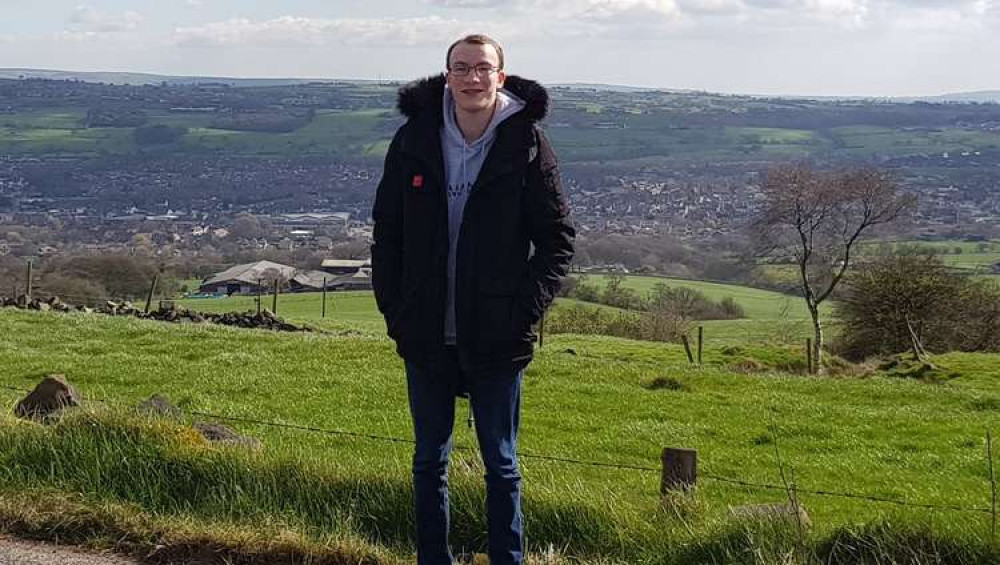 In the latest of his occasional commentaries on Biddulph Nub News, Labour Town & District councillor Connor Brady, discusses the issue of transgender and the debate that has arisen following the Scottish Government's gender recognition bill.
Trans rights are human rights and young people have every right to be who they are, not forced to be something they're not.
Across our media we seem to see an astonishingly large focus on attacking the rights of transgender people, rather than focusing on some of the biggest issues facing this country.
Regardless it is important that trans people are given the same basic rights to be who they are without difficulty and part of that is living a life free of abuse and harassment which we see in the media.
Another part of supporting trans rights is the Scottish government's Gender Recognition Bill. The bill itself is simply a piece of legislation which seeks to make the process for legally recognising a trans person's gender more respectful and straightforward.
It is endorsed by the United Nations and adapted by 30 countries including Canada, Australia, New Zealand, and Ireland, so hardly a controversial bill.
This bill is so important to the trans community because it would introduce a system of self-declaration for obtaining gender recognition. It would remove the need for a psychiatric diagnosis of gender dysphoria and reduce the time someone must have been living permanently in their gender from two years down to three months for adults, and to six months for 16 and 17 year olds.
At the moment the system is extremely bureaucratic and takes an excruciating amount of time for people changing their gender. Especially as the NHS crumbles from a lack of funding.
Currently the transgender community faces a significant amount of abuse and discrimination generally.
In a Galop 2020 report, four in five respondents had experienced a form of transphobic hate crime, one in four has experienced physical assault, and five in 10 respondents had received transphobic abuse from transphobic activists. In addition, the rates of suicide are stark for trans young people, as 82% of transgender individuals have considered killing themselves, while 40% have attempted suicide.
A 2020 paper found that interpersonal microaggressions made a significant contribution to this high rate.
This tends to be people being misgendered and struggling to have their new name and gender recognised. School belonging, emotional neglect by family, and internalised self-stigma also made a significant contribution to suicidality in the past six months.
One strange argument against this bill has been around 16 and 17-year-olds being "too young" to change their legally recognised gender.
People have noted how 16-year-olds are old enough to pay tax, to have sex, to have children, to get married, and even join the armed forces. When I was 16, I knew my sexual orientation, the gender I was comfortable being, and certainly enough to vote. The idea that a 16-year-old is not capable of deciding for themselves who they are is ridiculous and 16 and 17-year-olds are never asked or listened to when it comes to these arguments.
They are simply dictated to by people who think they know better.
It's quite clear that a bill like this which makes it easier for trans people to get gender recognition would be a significant step forward for equality and support.
It would reduce the stigma around being transgender by pushing acceptance of gender changes, and it would reduce the significant bureaucracy and time for people to change gender, taking away significant stress and microaggressions from using a deadname or the wrong pronouns.
Vitally, it would allow 16 and 17-year-old young people to change their gender officially within six months, giving them the freedom to be themselves. Instead of blocking this Scottish bill, the UK Government should instead adopt this uncontroversial bill themselves and follow the rest of the modern world by supporting and expanding trans rights.
It is important to note that the bill does not interact with the Equality act and that is a poor excuse for the UK Government to block legislation to increase equality in Scotland. The UK Government should focus on developing and implementing a strategy which improves the lives of all LGBTQ+ people, not causing them more harm.
I will endlessly endeavour to support trans rights and especially young people who are not given a voice in these discussions.