Cllr Connor Brady: "Institutional racism in cricket has gone unchallenged for too long"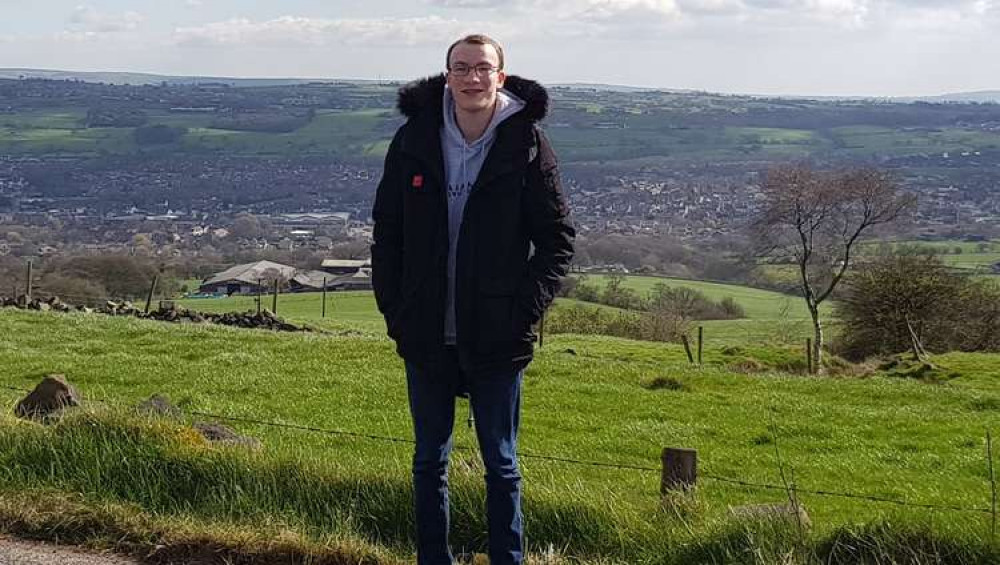 Many thanks to Biddulph town and district Cllr Connor Brady for submitting this article. Connor has given his thoughts on Azeem Rafiq and racism in cricket. Read them below:
Azeem Rafiq has exposed the disgraceful institutional racism in cricket which has gone unchallenged for far too long and is rife in our society. In testimony to MP's Azeem Rafiq told of how he was pinned down at his local cricket club and had red wine poured down his throat by a former Yorkshire and Hampshire player at the age of 15. Azeem told how prominent cricket pundit Michael Vaughan said to a group of Asian players that there were "too many of you lot, we need to do something about it". He told of how former England batsman Gary Ballance would call him a p*ki repeatedly, and how Gary would call anyone of colour the name Kevin, with prominent England cricketer Alex Hales going as far as calling his dog Kevin because it was black. This is particularly egregious when you consider how key Indian batsman Cheteshwar Pujara was given the nickname Steve, started by Jack Brooks because the team found his name "too difficult to pronounce". This is whilst David Lloyd has apologised for saying that "getting subs out of Asian players is like getting blood out of a stone", pundit Geoffrey Boycott apologised for suggesting he would have a better chance of being knighted if he "blacked up", and Maurice Chambers had a player throw a banana down the stairs at him and say "climb for it, you fu**ing monkey". From the way that Yorkshire decided nothing from the Azeem Rafiq report required action and the Essex CC chair resigned after being accused of using racist language in a board meeting, to the way that nobody spoke up whilst a 15-year-old Muslim in club cricket had wine forced down their throat and nobody questioned the persistent racism from Gary Ballance, there is clear institutional racism within the sport. However, this culture is a reflection of the culture of this country and is prominent in the people who we elect. The Prime Minister of this country will talk about how there is no excuse for racism in society, despite the fact that he has compared Muslim women to "letterboxes," black Africans to "piccaninnies" with "watermelon smiles," and gay people to "tank-topped bumboys." Racism, Islamophobia, and Homophobia all encouraged by the most powerful person in this country. The institutional racism in cricket is a direct reflection of that which exists across this country, most jarringly with the fact that as a white man this is shocking to me, but people of colour all over this country know what it is like to experience this same workplace racism such as being called a p*ki and having it brushed under the carpet under the guise of banter. I believe that cricket has an institutionalised problem of racism, of ritualistically humiliating people of colour, and minimising that problem by framing it as "banter". In my view, every single person who has been involved in these racist incidents, including the cover up of any abuse, has to go. That includes prominent commentators like Michael Vaughan and David Lloyd, those on the board at Essex and Yorkshire cricket clubs, the management of any cricket club complicit in the abuse of people of colour, and especially those players involved such as Gary Ballance. Only by taking serious action against those involved in this systemic culture of racism will the culture in English cricket ever begin to change.
Got an opinion or something to share - why not have your words published on Nub News? Anyone is welcome, and you would be credited as the author of the article! Visit biddulph.nub.news and click the "Nub It" button to post, or email [email protected]
Don't forget to sign up to our newsletter below to get the top 10 Biddulph stories of the week delivered straight to your inbox every Friday! No click-bait. No intrusive ads. Just news about Biddulph.
New biddulph Jobs Section Launched!!
Vacancies updated hourly!!
Click here: biddulph jobs