After a year of success businessman thanks his customers and offers festive greetings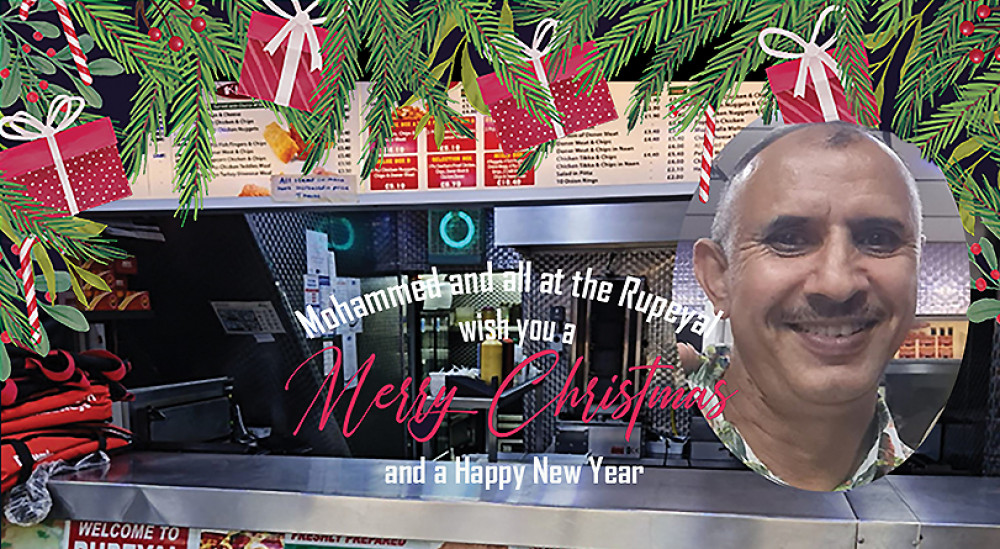 The owner of a family-run business in Biddulph and his staff have taken the opportunity to pass on seasonal greetings to all the local customers who have supported the business for more than two decades.
February 2023 will see the 23rd year that the highly-rated Rupeyal Takeaway on Congleton Road has been in business.
It follows on from a very successful 2022 which has not only seen the Rupeyal refurbished, but it received the award of a five star hygiene rating.
When that was awarded, Rupeyal's owner, Mr Mohammed Akhtar thanked customers for their loyalty and support during the time of the refurbishment, saying: "I really appreciate our local customers. I'm happy that my customers keep coming to Rupeyal and I'm grateful for their support."
Now, as the climax of the festive season approaches, Mr Akhtar has again spoken of his gratitude to local residents, not just for their custom but also the warmth of their support.
"We have some wonderful customers who keep returning to us and tell us how much they enjoy our food and our service. To each and every one of them I would like to offer not just my own festive greetings, but also those of my son Rais and members of my staff.
"Many of our customers have become friends and we hope they have a wonderful Christmas and a very special new year celebration.
"We will be here to serve them right up to Christmas Eve. We will be closed on Christmas Day, but then it is back to normal, and we will be open again on Boxing Day and throughout the festive days that follow."
The Rupeyal offers a variety of Indian food including curries as well as pizzas, burgers, kebabs and fried chicken.
You can check out the wide and tasty menu at the Rupeyal via its website or on Facebook
*Artwork created using https://www.freepik.com/author/bizkette1