Opinion: The pandemic brought change, but the Moorlands still needs to make local democracy more accessible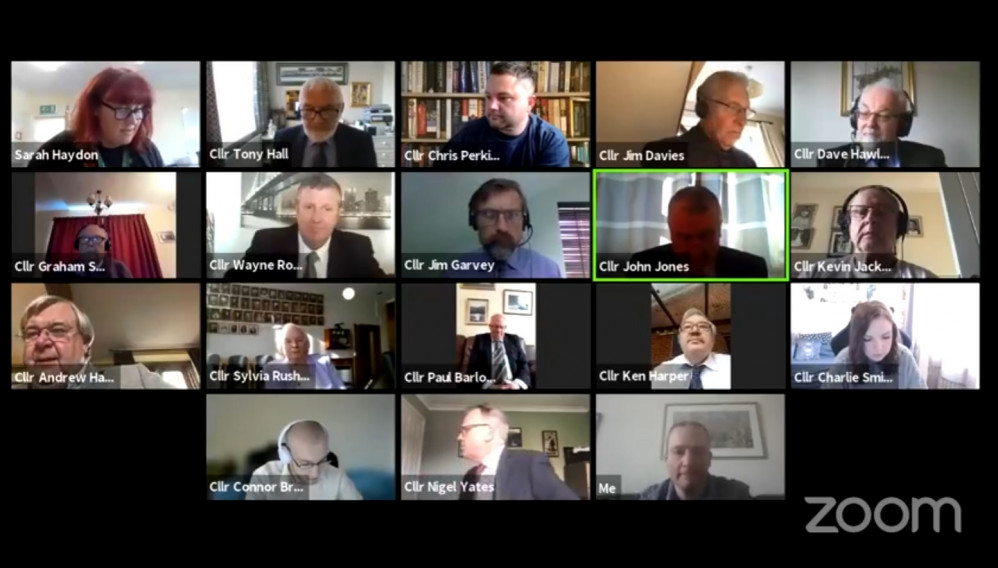 Councils around the country such as Biddulph Town Council (pictured) were forced to meet online during the pandemic.
It has now been well over two years since the pandemic brought drastic changes to many aspects of our lives.
Activities we had taken for granted were no longer possible, and new methods of working, living and socialising were either accelerated or implemented afresh.
This was no different in local Government, with councils all over the country - as well as in the towns we cover, Biddulph and Leek - being forced to postpone in-person meetings, and instead meet online via the Zoom video conferencing platform.
And although the pandemic brought misery to so many, it also had many unexpected side effects - one being drastic improvements in transparency and accountability in local Government.
Many councils, Biddulph included, took to broadcasting their meetings live online for any member of the public to watch remotely. It brought local Government to the masses and allowed people who may have otherwise never attended a meeting to see exactly how councils work and how they provide value for the local communities they represent.
In some cases, such as the now infamous Handforth Parish Council, it also brought to light those local councils that were performing ineffectively and forced them to buck up their ideas.
It has been a shame, then, to see so many local authorities returning to their previous ways now that pandemic restrictions have subsided.
Biddulph Town Council, for instance, received plenty of positive feedback for allowing the public to view livestreams of their meetings online. So much in fact, that it explained it intended to continue to do so even when in-person meetings had returned. Despite this, it has now been almost a year since face-to-face meetings resumed, and there are still no webcasts in sight.
It's fair enough to expect journalists to attend meetings in order to get a story - after all, it's part of what we are paid to do. But local electors who have jobs or children to look after, or the elderly or disabled, shouldn't be expected to have to trudge down to their nearest town hall every time they want to engage with local democracy.
Even councillors - who I must add give up their time completely voluntarily at town and parish level - can often find the commitment to be too much. We reported recently how a prominent town councillor in the Moorlands had decided not to stand at the next election to be able to focus more on their work and raising their children.
It is no wonder, then, that many local councils tend to be made up largely of retired pensioners. That isn't a dig - most councillors do a great job and completely for free - but it would be difficult to argue that the interests of residents aged below 60 are truly, fairly represented in local Government.
If webcasting is a case of too much, too soon for smaller councils (it was only recently that WiFi was even introduced in Biddulph Town Hall), there are still much easier ways to improve modernisation and transparency.
The council websites in Biddulph and Leek, for instance, are in need of a revamp. In my years of covering local Government I like to think I can find my way around a council website, but I often find myself struggling to get my head around the mishmash of agendas and minutes.
This can make it difficult to find out when the next upcoming meetings are due to take place. I can only imagine what this would be like for your average resident who doesn't have anywhere near as much time to trawl through the mountains of documents.
Staffordshire Moorlands District Council is deserving of some praise for always staying up to date with its webcasts and meeting agendas, although as the largest authority in the district by far it has the resources to do so.
The pandemic acted as a catalyst for change in almost every area of life - but in the case of local Government, perhaps it would be best if we never returned to "normality".