Biddulph: 3000 more electric car chargers in Staffs needed by 2030
By Kerry Ashdown - Local Democracy Reporter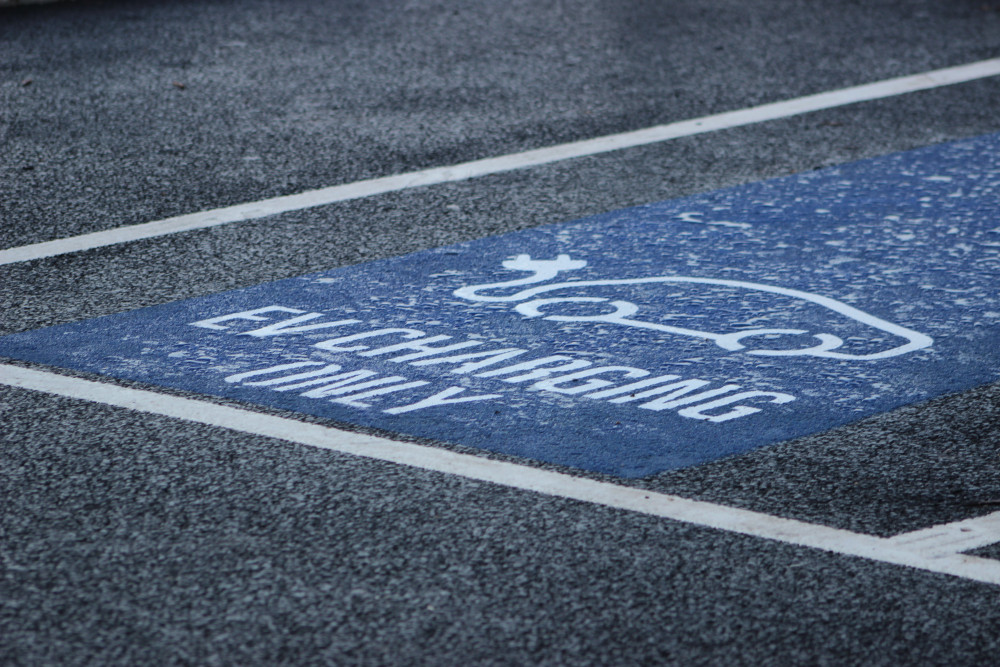 It works out as 428.5 ports per year over the next seven years. (Image - Alexander Greensmith / Nub News)
Staffordshire needs 3,000 more electric vehicle charging points for public use in the next seven years – and the county currently has just 300 according to a council report.
Electric vehicles are set to become a more common sight on the county's roads in future years as the Government looks to ban the sale of new petrol and diesel cars at the end of this decade.
But 92,000 households in Staffordshire don't have off-street parking and live more than five minutes' walk away from a public electric vehicle charging point, a Staffordshire County Council report revealed. The authority is now considering how facilities can be rolled out across the county to meet future demand.
A report to the council's cabinet said: "The Department for Transport has set a key date of 2030 to have 300,000 public charge points in the UK. As of October 2022, there are 300 public charge points in Staffordshire, and therefore the task is to grow this number by approximately 3,000 charge points in Staffordshire over the next seven years.
"A public charging network is needed to provide practical alternatives to home charging to ensure that those without access to off-street parking are not disadvantaged. Failure to provide alternatives could delay the transition to EVs for many Staffordshire residents.
"For residents without the ability to charge EVs off-street, a number of alternative options to home charging will be important in enabling a transition to EV use. It is anticipated that a funding opportunity will arise in early 2023 and therefore the adoption of (a) strategy now will ensure that Staffordshire is in the best possible position to submit a suitable bid."
On Wednesday (January 18) the council's cabinet approved the adoption of its Public Electric Vehicle Charging Infrastructure Strategy. And councillors highlighted work already taking place to install more charging points in areas including public car parks in Stafford and Newcastle town centres.
Councillor David Williams, cabinet member for highways and transport, said: "The Government has banned the sale of all new petrol and diesel cars beyond 2030. So across the country, and in Staffordshire, we need to see more charging points installed for electric vehicles in public places, on the street and in workplaces.
"While it is not the county council's role and responsibility to install the charging points, we know our communities – and we – want to work with our partners in local authorities and the private sector to make sure we have a convenient and accessible network of charging points in Staffordshire that support the move away from petrol and diesel vehicles. This strategy provides the details for why we need to act, explains our current position in the county and outlines the role Staffordshire County Council will play to assist and enable the private sector to create that accessible charging network we need for the future."
Councillor Simon Tagg, cabinet member for environment, infrastructure and climate change, said: "This is a truly cross-county agreement. It is going through each of the district council cabinets as well and districts will have a key part to play in making sites available in their car parks, for example, to enable these EV charging points to go in.
"We may see in the future new technologies come along for vehicles, where there may be hydrogen or other means of energy. But at the moment we have that 2030 deadline coming up fast so we have to provide the infrastructure for the ever-increasing EV cars that will go onto the roads in Staffordshire."
But Councillor Julia Jessel, who raised concerns about some wording in the document, said: "I would guard against the impression that Staffordshire County Council is going to be subsidising these. I know it is a real issue for people who don't have access to off-street parking as to how they're going to charge their cars. but we don't subsidise petrol filling stations.
"I would hate there to be an impression that local authorities are going to be subsidising the ongoing cost of electric vehicle charging. I think that would be a dangerous route to go down."
Councillor Tagg responded: "What the county can do is provide some of the infrastructure for that. Where there isn't sufficient parking in terraced streets and some semi-detached streets we can possibly use street furniture we would have there like street lights.
"We can partner with organisations to ensure there is a charging point near to each property. But in the longer term we're probably going to need national Government legislation on this because it's going to be impossible to provide a charging point for everybody outside their house."
Councillor Williams said: "When it comes to subsidisation of it the county council won't be putting council MTFS (Medium Term Financial Strategy) monies into it. This will come from central Government funding; they're putting a large pot together and that will be sent down, which we can then apply for, and we will be dishing out to our districts and boroughs.
"The point of what we're trying to do with our strategy is make it very local so we are enabling and supporting districts, boroughs and the parishes in enabling them to get this provision. Ongoing maintenance costs will be part of the deals that will come out from procurement of private companies that will be installing these charging points around the county."
The amount of public electric car chargers in Biddulph is yet to reach double figures.